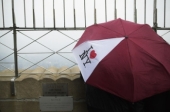 N.Y.International started its activity from 1998 in Poland but its actual registration was done in year 2008 as fully limited liability company.

Company currently started operations worldwide by virtue of establishing associate offices which resulted in building strong business relations all over the Globe successfully. N.Y. International maintains absolute quality, fair business practices and provides best and efficient services which explains the company's steady and prosperous growth.

It was on this excellent foundation and trusts worthy practice that the company's range of products was broaden. The company's initial activities were more modest but nonetheless resolute and systematic. Superior products were introduced, new markets were explored. The close relations established over the years continue to grow in all sectors of industry. The company provides greater, even more reliable quality and range of services augmenting the products supplied in a manner that is of great advantage and satisfaction to customers.

All supplies arranged through N.Y. International, either from local firms or from abroad are from those whom we have dealt successfully for years, thus ensuring delivery period deadline set by the customers. Our offices (including our associate offices) are fully equipped with professionally trained staff supported by latest computer technologies to ensure quickest and most efficient services in the best interest of the customer. We have enjoyed confidence and trust of companies dealing in Ferrous and Non-Ferrous Metals and Scrap worldwide. We take pride in giving services to them and highly appreciate their support.

N.Y. International Sp. Z.O.O. is engaged in Indenting and Exports of Non-Prime Steel, Scrap of Ferrous and Non-Ferrous Metals and cater to the respective Industry & trade. Having enjoyed tremendous growth, every commodity and customer is important to us. We are always ready and willing to serve may it be buyer or supplier. Our able Management & staff and international network are there for this purpose.

Though much more work is to be done and a long path remains to be traversed before greater and realistic objectives are achieved. Nevertheless, the work so far done does not in any way lack enthusiasm and the results so far obtained are very encouraging which shows the untiring efforts of the peoples at the 'Helm of Affairs' of this company.